Friday
Oct 21,2005
This is a long show for two reasons. A) I am lazy about editing and B) my interviewee this week was so fascinating and sexy there was nothing to take out anyway.
We talked about writing, music, porn, and breakfast pastries.
Download Bedroom Radio #4 (128k, 50 minutes) or
Show Notes
Special Guest: Mr. Vinnie Tesla
Fiction (read by the charming author himself): Dirty
A Long Expected Party
Music: Vinnie's Pick – Rachelle Garniez "Spike Heel"
Ellie's Pick – Sylvie Vartan "Nostalgia" (her website is totally in French)
Comments? Questions? Adoration? Naked pictures?
Email –
Phone –
Website – BedroomRadio.com
Blog – Lumpesse.com
******************************************************************************
What people are saying about Bedroom Radio:
"Positively breathtaking. Such a perfect sweet and sultry voice. The world owes you one.";
"has me harder than Chinese Algebra";
"absolutely hotter than hell";
"profoundly alluring";
"incredibly intimate";
"smart and sexy as hell";
"best premise in podcasting history"
Friday
Oct 14,2005

Bedroom Radio is a show about sex and music – and what happens when they work together. It is hosted by Ellie.
Download Bedroom Radio – Episode #3 (128k) or
On this week's show:
Podcast Review –
Sexy Song of the Week –
Dancing with Myself – Beanfield "Charles". If you have ideas about songs that I should use in this segment, email the song to me at , if I use your song I'll mail you a mix CD!
Fiction – Night Air, Cut Grass, Damp Nylon, Wood Smoke, Cunt by Vinnie Tesla. Vinnie will be my guest on next week's show.
Friday
Oct 7,2005
Music Press Shakedown – Rolling Stone is a poor magazine
Dancin' With Myself – "Harriett" by Joe McPhee
Sexy Song of the Week – "Shave 'Em Dry" by Lucille Bogan
Download Bedroom Radio – Episode #2 (128k) or
Also, check out an exclusive extra edition of Dancin' With Myself at .
Comments or questions? !
Sunday
Oct 2,2005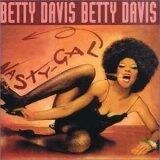 As usual I'm 10 minutes late for the most recent fad. So, it took me awhile to realize that my love of music and my obsession with sex could combine in a hot sticky mess and spawn a podcast. It is with the trepidation and excitement of an awkward middle schooler slow dancing for the first time that I present you with Bedroom Radio – Episode One.
Featured Song: Betty Davis – "Gettin' Kicked Off, Havin' Fun" from
Public Service Announcement:

Download Bedroom Radio #1 (128k)